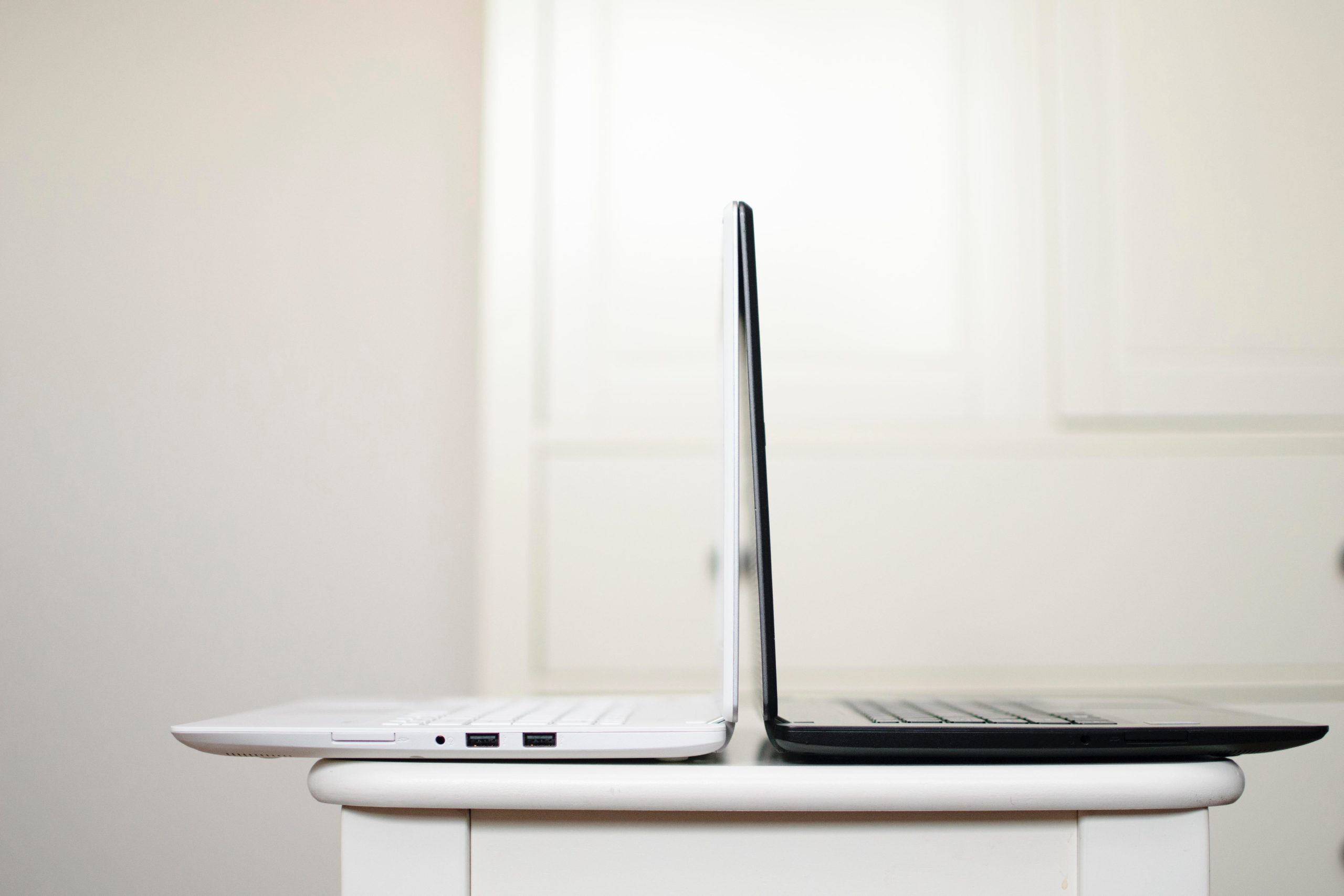 Last updated date: 15 August 2023
Make The Right Choice: Xero or MYOB
Accounting Software has come a long way over the last decades. With the introduction of computers and the internet, old-school ledgers and paper-based systems have now been gradually replaced with cloud-based accounting solutions.
Cloud-based accounting solutions are more flexible with real-time accounting data accessed from anywhere on any device with an internet connection. Having said so, finding the right accounting software to use is always a critical and challenging decision for a business. Each software includes a different set of features and offers multiple price ranges depending upon the features. Selecting the best among hundreds of software in the market is never easy.
The two big players in the Australian accounting market are Xero and MYOB. Both are powerful and responsive solutions that offer easy and effective ways to manage accounting and payroll processes for businesses.
A brief history of Xero and MYOB
Cloud has indeed revolutionized the accounting system and process. Prior to the introduction of cloud-based accounting, the dominant player in Australian small to medium-based businesses was computer-based accounting software MYOB. It is one of the preferred accounting software in Australia since the 1980s.
Due to its slow movement in the cloud-based industry, Xero emerged as prominent software attracting many small to medium business owners. New Zealand Tech entrepreneur Rod Drury founded Xero in 2006.
Later MYOB too released its cloud-based offering with MYOB Essentials and MYOB AccountRight. With the increasing popularity of these two software, people are enhancing their knowledge of this software through MYOB and Xero training.
The head-to-head comparison
Let's now look at the comparison between Xero and MYOB to understand which software will be best for the business as they both provide similar services:
Features
Xero
MYOB
Number of company account
One per subscription
Up to two company accounts with Premier AccountRight Subscription.
Sign-up & installation
The fast and easy online process
Easy sign-up process but for the advanced feature like inventory dedicated software is required which is compatible only with Windows.
Connectivity with other data sources
Users can connect their online bank accounts and get daily transactions imported into Xero automatically. It also has integration with various other applications like Google apps.
Do not have the feature of importing the daily transaction directly from the bank accounts. Lacks connectivity with other data sources.
Storage
In Xero, data are stored in remote servers and even if the subscription is cancelled the data are available for seven years for download.
For the desktop version MYOB, the data needs to be backed up. In MYOB the data can be downloaded from MYOB's cloud after installing the AccountRight.
Cost
Pricing for Xero is comparatively more complicated than MYOB. There are different price ranges for Xero depending upon the features and number of employees like $25, $50, and $60 per month.
The subscription for MYOB is for an unlimited number of staff.
Security
In Xero, the two-step authentication is used for the security purpose mainly to prevent the data breach.

Xero is certified in Payment Card Industry (PCI) Data Security Standards (DSS) and SOC2.

In MYOB we can use password protection for the data and restrict unauthorised use.

MYOB does not have this feature.

Time
Xero is browser-based software and it can be used from any part of the world and the performance of Xero is faster. In Xero, multiple tabs can be opened.
The desktop version of MYOB needs to install on the desktop and needs to be operated from there. Only one activity can be performed in the MYOB. Whereas in Xero multiple tabs can be opened.
Mobile app
iPhone and Android
iPhone and Android
Foreign Currency
Multi-currency support is available on the premium plan and the foreign exchange rate is calculated in real-time
Does not support foreign currency.
Invoicing
Invoice layouts can be customised and can track when the recipient opens invoices.
Invoice layouts can be customised and can track when the recipient opens invoices. Advance customization is only available using MYOB AccountRight.
Bank Reconciliation
In Xero, we can link the bank account and get an automatic bank feed which makes the bank reconciliation much easier and one can do the reconciliation on a daily basis rather than wait for a month time.
In MYOB, Account Right there is a similar facility, but Xero is much more convenient in bank reconciliation.
Conclusion
As the first mover in the cloud accounting space, Xero remains the dominant leader in the Australian market. It has been basically designed in a simple and easy to best suit for small and medium-sized businesses, not just to the cloud but also to a business user, rather than an accountant's first user experience.
For larger businesses that require additional features such as job tracking, purchase orders, and advanced inventory tracking, MYOB's AccountRight can cover all of the bases. With the features like connectivity, accessibility from anywhere, an easy interface, and many other features MYOB still has a long way to catch up, however, Xero lacks the complexity to manage larger business processes and requirements.
When it comes to deciding on which accounting software to choose, it is important to know that there are no right or wrong decisions. Both of them are powerful and responsive accounting software that helps to streamline and simplify your accounting process.
What does the future hold?
Are you a recent accounting graduate but need to gain the practical accounting skills you need to walk into your dream accounting role? Proficiency with business accounting software like Xero and MYOB is critical to the modern skill set for accounting professionals in Australia. That's where BLC Training and Internship can help.
At BLC, we helped many accounting graduates to kick start their dream careers in Australia just like you. Discover how BLC Training and Internship can help you with your Accounting career today.
If you would like to find out more or require training on accounting software like Xero and MYOB, we are here to help. Get in touch with one of our friendly staff members to book a free trial class today!