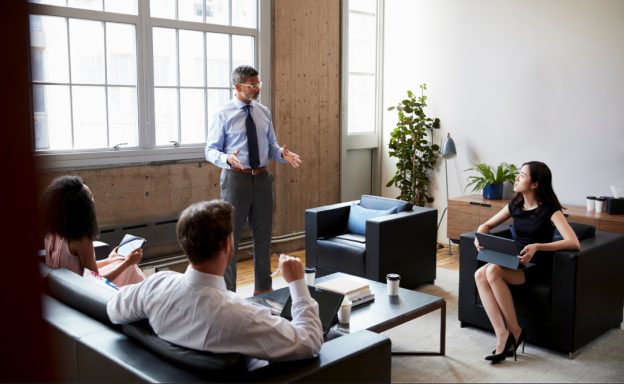 BSB60420-Advanced Diploma of Leadership and Management

This qualification reflects the role of individuals who apply specialised knowledge and skills, together with experience in leadership and management, across a range of enterprise and industry contexts.
Individuals at this level use initiative and judgement to plan and implement a range of leadership and management functions, with accountability for personal and team outcomes within broad parameters.
VET National Code
BSB60420
CRICOS Course Code
106009K
Duration
52 weeks (incl. holidays and term break)
Delivery Mode
The course is delivered face-to-face in classrooms with access to computer, printers, software and access to all the equipment and resources identified in each unit of competency. Students will require to study face to face minimum 20 hours per week over 40 weeks.
Age Requirements:
All international students must be at least 18 years of age or above at the time of course commencement to study at BLC.
Academic Requirements:
International students applying for Advanced Diploma level either off-shore or on-shore will need satisfactory completion of a Diploma or Advanced Diploma from the BSB Training Package (current or superseded equivalent versions) or have two years equivalent full-time relevant workplace experience in an operational or leadership role in an enterprise.
English Language Requirements:
To enrol into this course with BLC, international students, applying either off-shore or on-shore, must satisfy one of the following requirements:
Either a minimum IELTS (General) test score of 5.5 or equivalent for direct entry into a VET course;
or, IELTS score of 5.0 or equivalent with and ELICOS course (up to 10 weeks) to be taken before the main VET course.
or, IELTS score of 4.5 or equivalent with an ELICOS course (up to 20 weeks) to be taken before the main VET course.
Results more than two years are not acceptable.

OR

Evidence that they have studied in English for at least five years in Australia, Canada, New Zealand, Republic of Ireland, South Africa, United Kingdom or United States.

OR

Evidence that, within two years of their application date, they have successfully completed in Australia a foundation course or a senior secondary certificate of education or a substantial part of a Certificate IV or higher level qualification, from the Australian Qualifications Framework

OR

Successful completion of BLC's Language and Numeracy Test conducted on BLC's campus (for onshore international students ONLY.)
Please note that BLC will also accept equivalent test results from the following specified English Language Tests- TOEFL iBT, PTE Academic, Cambridge English: Advanced (CAE) and TOEFL PBT.
Pre-Training Review:
All student will undertake pre-training review which aims to identify their training needs through questions on previous education or training, basic computing skills and interview conducted by BLC enrolment officer.
Interview also aims to identify possible RPL opportunities.
Through pre-training review student will demonstrate that they have necessary skills to successfully complete the course.
Language, Literacy and Numeracy test (LLN):
All students are required to undertake a language, literacy and numeracy (LLN) test mapped at ACSF level 5 conducted by Blue Lotus College (BLC).
Candidate undertaking this course must possess sound Numeracy skills since it requires them to do calculations, make reports and graphs.
Possible job titles relevant to this qualification include Manager or Area Manager, Department Manager, Regional Manager, Team manager, Supervisor, Operations Manager, Sales team leader and Officer Manager.
In order to achieve qualification students must complete the following 10 units of competency which includes 5 core units and 5 elective units
Core Units:
BSBCRT611
Apply critical thinking for complex problem solving
BSBLDR601
Lead and manage organisational change
BSBLDR602
Provide leadership across the organisation
BSBOPS601
Develop and implement business plans
BSBSTR601
Manage innovation and continuous improvement
Elective Units:
BSBPEF501
Manage personal and professional development
BSBSTR602
Develop organisational strategies
BSBXCM501
Lead communication in the workplace
BSBSUS601
Lead corporate social responsibility
BSBHRM611
Contribute to organisational performance development
This program is delivered under competency-based training which means instead of grading or marks, students are required to demonstrate all the criteria for each unit of competency and students are marked "Competent" or "Not yet competent".
Typical assessment methods will include written questions, case studies, role plays and skills demonstration