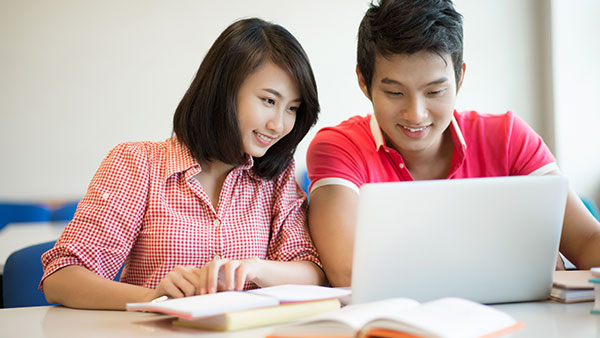 FNS40217 – Certificate IV in Accounting and Bookkeeping

The Certificate IV in Bookkeeping and Accounting qualification reflects the job roles of workers in the bookkeeping and accounting industry, including BAS Agents and contract bookkeepers, and of those employees performing bookkeeping tasks for organisations in a range of industries. It includes preparing and lodging business and instalment activity statements and providing advice or dealing with the Commissioner on behalf of a taxpayer in relation to activity statements. Individuals in these roles apply theoretical and specialist knowledge and skills to work autonomously, and exercise judgement in completing routine and non-routine activities.
Licensing/Regulatory Information
Work functions in the occupational areas where this Certificate IV in Bookkeeping and Accounting qualification may be used are subject to regulatory requirements. Refer to the FNS Financial Services Training Package Companion Volume Implementation Guide or the relevant regulator for specific guidance on requirements.
Persons providing a Business Activity Statement (BAS) service for a fee or other reward must be registered by the Tax Practitioners Board (TPB) and this qualification is currently cited as meeting the TPB education requirements for registration. Other conditions apply, including a designated period of experience. Persons seeking BAS agent registration should check current registration requirements with the TPB, as registration requirements are reviewed regularly. Get more info on virtual FNS40217 course
VET National Code
FNS40217
CRICOS Course Code
0100535
Duration
52 Weeks (incl. holidays and breaks)
Delivery Mode
Face-to-face
Language, Literacy and Numeracy test (LLN)
All students are required to undertake a language, literacy and numeracy (LLN) test mapped at ACSF level 4 conducted by Blue Lotus College (BLC).
Candidates undertaking this Cert IV accounting and bookkeeping course in Melbourne must possess sound Numeracy skills, as it requires them to do calculations, make reports and graphs.
Pre-training Review
As per its Admission and Enrolment Policy and Procedure, BLC conducts a pre-enrolment Client Needs Analysis to determine course suitability, existing skills and knowledge and an early detection of any learning needs. Pre-enrolment analysis includes LLN testing and identification of specific learning and/or support needs. A pre-enrolment interview may also be conducted.
RPL and credit transfer opportunities are provided at the time of enrolment, and an option for students to apply at time during their studies.
BLC's LLN and student support policies support these processes.
English Language Requirements (International Students)
To enrol now into this Certificate IV in Accounting and Bookkeeping course in Melbourne with BLC, international students, applying either off-shore or on-shore, must satisfy one of the following requirements:
Either a minimum IELTS (General) test score of 5.5 or equivalent for direct entry into a VET course;
or, IELTS score of 5.0 or equivalent with and ELICOS course (up to 20 weeks) to be taken before the main VET course.
or, IELTS score of 4.5 or equivalent with an ELICOS course (up to 30 weeks) to be taken before the main VET course.
Results more than two years old are not acceptable.
OR
Evidence that they have studied in English for at least five years in Australia, Canada, New Zealand, Republic of Ireland, South Africa, United Kingdom or United States.
OR
III. Evidence that, within two years of their application date, they have successfully completed in Australia a foundation course or a senior secondary certificate of education or a substantial part of a Certificate IV level or higher level qualification, from the Australian Qualifications Framework.
OR
Successful completion of Language, Literacy and Numeracy Test conducted by BLC.
Academic Requirements (International Students)
Prospective BLC international students are required to demonstrate their capacity to complete the course successfully.
International students applying for this Certificate IV in Accounting and Bookkeeping course in Melbourne either off-shore or on-shore will need satisfactory completion of the equivalent of Australian Year 11 or Certificate III or higher qualification as well as entry requirements listed in this financial services training package.
Basic Computing Skills
Students are required to have basic computer skills, including operating MS-word and doing research on internet. The Certificate IV in Bookkeeping and Accounting course will require students to have software training that enables them to make reports and use MS word, Excel, PowerPoint and accounting software e.g. Xero or MYOB.
Materials and Equipment Required
Although Blue Lotus will provide access to computers/laptops with required resources during classroom hours to work on assignments and tasks for self-study, all leaners are expected to bring a laptop with the Windows 7 operating system or higher. Students must have an active email address for communication and be contactable by phone (mobile or landline) and by mail (postal address).
All students are expected to have access to a MS office application such as Microsoft Word, and an email platform such as Microsoft.
The Certificate IV in Accounting and Bookkeeping prepares students for accounting related job role that includes:
Working with computerised accounting systems
Completing BAS and other financial statements
Producing non-complex management reports including compiling budget information
Supervising the operation of computer-based financial systems
General administration
| | | |
| --- | --- | --- |
| | Unit Code | Unit Title |
| | Core Units | |
| 1 | BSBFIA401 | Prepare financial reports |
| 2 | BSBSMB412 | Introduce cloud computing into business operations |
| 3 | FNSACC311 | Process financial transactions and extract interim reports |
| 4 | FNSACC312 | Administer subsidiary accounts and ledgers |
| 5 | FNSACC408 | Work effectively in the accounting and bookkeeping industry |
| 6 | FNSACC416 | Set up and operate a computerised accounting system |
| 7 | FNSTPB401 | Complete business activity and instalment activity statements1 |
| 8 | FNSTPB402 | Establish and maintain payroll systems1 |
| | Elective Units | |
| 9 | FNSACC412 | Prepare operational budgets |
| 10 | FNSACC414 | Prepare financial statements for non-reporting entities |
| 11 | BSBITU306 | Design and produce business documents |
| 12 | BSBITU402 | Develop and use complex spreadsheets |
| 13 | FNSACC413 | Make decisions in a legal context |
Additional Bookkeeping Short Courses We Offer:
Introduction to Accounting and Bookkeeping course
Xero bookkeeping course
Frequently Asked Questions