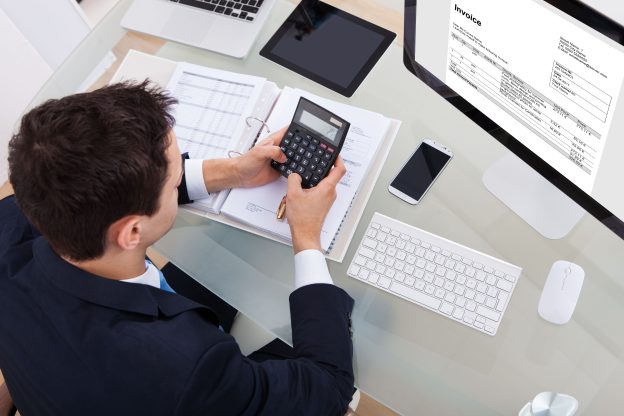 Tax Agent Preparation Course in Melbourne
If you're looking for an income tax course in Melbourne, find out how Blue Lotus College can help you. Our tax courses for accountants cover all the Australian tax principles and Xero software functions that you need to know. This course is particularly handy for skilled migrants who have just moved to Australia and need to brush up on their knowledge of Australian taxation law. Our Australian taxation courses are practical and accessible, providing you with take-home knowledge that's easily applied to your current place of employment or your own business. Do a taxation course at Blue Lotus College and benefit from the best instructors in Melbourne. Gain more skills and get that raise, or simply develop a more in-depth understanding of tax obligations for business purposes.
What is Xero Tax Training?
Xero is a popular brand of accounting software used in a variety of companies and businesses to manage financial records, make transactions, and address tax requirements. It's an industry standard software and part of the movement towards cloud accounting, making it a necessary element in the toolkit of any highly employable tax accountant. Our Xero tax training teaches all the most vital functions of this important accounting program that relate to Australian taxation law and all business obligations relating to it. Our course covers how to:
Calculate assessable income
Identify valid work related deductions
Work out taxable income
Prepare sole trader and individual tax returns
Calculate distribution from partnerships or trusts
Interpret private health insurance relevance
Work with capital gains tax
Calculate income from rental properties
Who is Xero Tax Training For?
We offer Xero tax training that's suitable for a range of students. Often, our students might fit into some of the following categories:
Recent Graduate − Are you searching for a job, but can't quite find a way to stand out from other candidates? Our Australian taxation courses can help your CV get shortlisted! Enroll today to benefit from practical training to ensure you're job-ready.
New Migrant − It might feel challenging to land your first role as an accountant in Australia. Increase the odds in your favor by enrolling in our Xero tax training, giving you specific training in conducting compliant tax returns in Australia for individuals and sole traders.
Business Owner − If you need a more in-depth understanding of tax for your business, our Xero tax training can add to your practical knowledge. Even if you work with an outside accountant and a bookkeeper, it's very useful to understand how these processes work from the inside out as a business owner. Enrol in an income tax course in Melbourne today and be better informed.
Accounting Professional − Add to your arsenal of knowledge when you enroll in our tax courses for accountants. Our teachers will help you gain practical skills to move your career forward. All of our instructors have significant experience in the industry to give you the vital information you need.
For Xero Tax Training That Gets Results, Call Blue Lotus College
Whether you're an accounting professional, a business owner, a new migrant, a recent graduate, or none of the above, we can help you learn accounting skills at Blue Lotus College. Our Australian taxation course is only a few days long, conveying the essentials of all topics clearly and concisely for better learning outcomes. Improve your career prospects today by calling us at (03) 9349 2513 to enroll.
Contents:
Calculation of Assessable income
Work related deductions
Depreciation and low value pool
Calculation of taxable income
Preparation of individual and sole trader tax return
Distribution from partnership and trust
Private health insurance
Capital gains tax
Income from Rental property
ENQUIRE NOW
Cost: $ 375*
Program Duration: 2 days / 4.5 hours per day
Apply Now
Learning Outcomes
Preparation of basic income tax returns for PAYG employee, sole trader, rental property etc