Tips for Conquering Your First Day At Work:
Your First Day at work, is exciting and nerve-racking all at once! If you are changing jobs or it is your first job straight out of Uni, first-day jitters are always the same.
Get Up Early And Arrive On Time
Set your alarm for a little earlier than the time that you would normally plan to get up. Take your time to get ready, eat breakfast, grab a coffee and relax. You may feel nervous but it is important not to stress out too much, everyone has experienced a first day and your new employers wanted to hire YOU for a reason! Arrive at the office earlier than your start time to make a great first impression!
Dress For Success
First impressions are important and so is how you dress and present yourself! It is important to look well put together and groomed on your first day at work. If you are not sure how to dress think back to your interview, what were your interviewers wearing? How did the other people in the office dress? This should give you a guideline of what you are expected to wear. Majority of companies nowadays either have office wear or smart casual dress guidelines.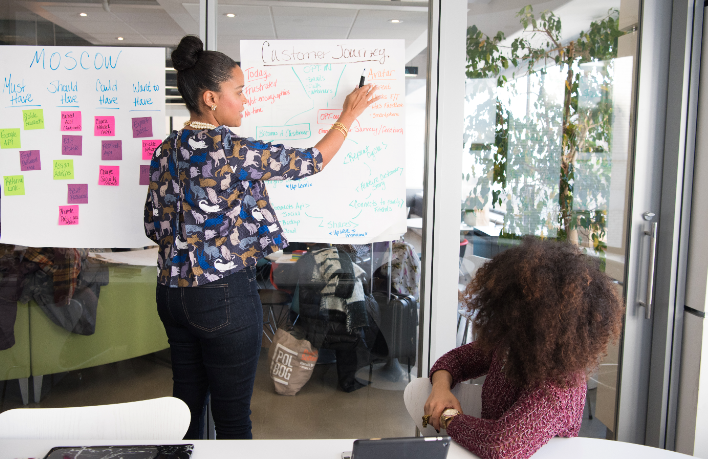 Don't Wait To Be Introduced
Whilst it may be tempting to keep to yourself you cannot expect all of your new colleagues to come up to you and introduce themselves. Most of your company and especially your team members will find out that you are new and they will be looking forward to meeting you. Take a quick walk around the office, smile, wave, shake hands and hear a thousand names that you will likely forget the second you walk away, but that's okay! It may feel awkward at first but I guarantee that it will stand to you in the long run.
Adapt To The Company Culture
Most companies will have an "Employees Handbook" and a practice of formal induction of new employees. The Employees Handbook together with your contract will outline all of the important rules and guidelines that employees have to follow e.g. work hours, lunch breaks, clothing, and appearances. Companies normally have the practice of formal induction for new employees. You will find, however, that many offices also have 'unwritten rules that they do not give to you in any handbook, so use your first day and week to suss them out. These types of rules may seem minor and silly but they make for a happy workplace and happy colleagues e.g. don't switch on the heater without asking your colleague who sits beside it; don't put recyclables in the food waste bin; take lunches at different times so there is always somebody from your team in the office.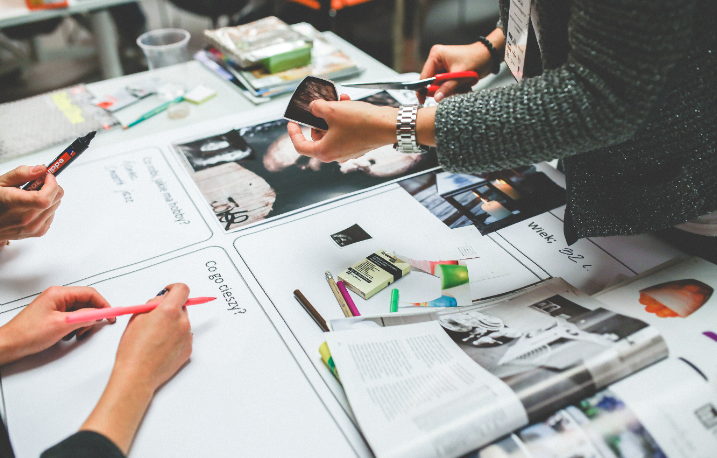 Be Enthusiastic & Positive
Your first day might be overwhelming but try your best to stay calm, composed and positive. It can take people weeks, or even months to settle into a new job. Remember that you are not alone and that tomorrow there will be somebody else new and in the same shoes as you. If there is anything you are unable to do, do not be afraid to ask for help. Your manager is there to help you to learn and grow, and questions show how keen and serious you are about the role at hand.
Make An Effort With Your New Colleagues
If your boss or some of your colleagues ask you out for lunch, GO! Make sure to get involved and say yes to everything. If there is a social club or sports team ensure you join those and use your coffee break too to get to know some of your colleagues. Your colleagues make your life at work easier and it is always lovely to have someone you know and trust with you every day. Colleagues can be great to share stories with, have a natter with, and most of all they are great for support.
As an old saying goes, "there is no 'I' in team!"
If you are looking for a new job or if you are wondering how to interview well and even how to handle your first day at work, get in touch with the BLC Training and Internship team today: ruth@blctraining.com.au and come and meet with us. We offer regular Career Coaching workshops, designed to help you to succeed in your Career. If you work in the Accounting or Business industry and want to make a great first impression at work, why not make sure you are fully prepared by completing our Job Ready Accounting Program.