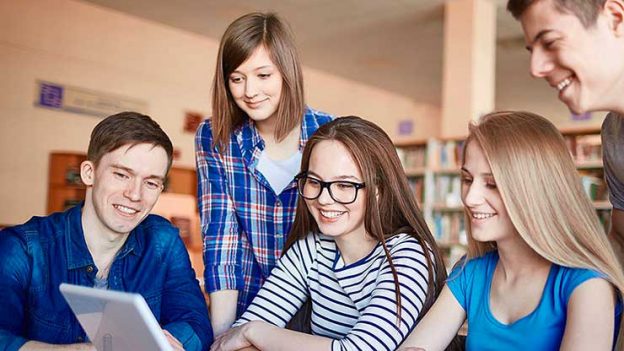 BSB80615 – Graduate Diploma of Management (Learning)-Superseded

The Graduate Diploma of Management (Learning) qualification reflects the roles of individuals who apply highly specialised knowledge and skills in the field of organisational learning and capability development.
Individuals in these roles generate and evaluate complex ideas. They also initiate, design and execute major learning and development functions within an organisation. Typically, they would have full responsibility and accountability for the personal output and work of others. This Graduate Diploma of Management (Learning) qualification may apply to leaders and managers in an organisation where learning is used to build organisational capability.
The Graduate Diploma of Management (Learning) qualification is a logical progression for students who have earned the Advanced Diploma of Leadership and Management or Business. Management training courses like this are a highly recommended qualification for students who want to become managers or senior executives within any type of organisation.
Note: Due to COVID – 19, all classes at Blue Lotus College are being delivered 100 % Virtual class effective from Tuesday 24th March 2020 via Microsoft teams. We will closely monitor the situation and notify the date for the face to face delivery to be resumed.
VET National Code
BSB80615
CRICOS Course Code
102332J
Delivery Mode
Face-to-face
Our Graduate Diploma of Management (Learning) course is available to those students who are 18 years or older and have completed Diploma or higher in the relevant field. For more details of English Language and Academic requirements, please check our international Student Prospectus or visit our website.
This grad dip management qualification provides a pathway to work as a:
Learning and development consultant
Manager/head of department
Organisational learning and leadership manager
Training manager
Workforce capability development leader
Workforce planner
Educational professional
Manager providing research or information related to career development
BLC does not make any misleading claim or job guarantee or advertise any employment outcome with its management training courses.
Unit Code
Unit Title
Core Units
BSBINN801
Lead innovative thinking and practice
BSBRES801
Initiate and lead applied research
Elective Units
BSBINN501
Establish systems that support innovation
BSBLDR801
Lead personal and strategic transformation
BSBLED802
Lead learning strategy implementation
BSBLED805
Plan and implement a mentoring program
BSBLED806
Plan and implement a coaching strategy
BSBLDR803
Develop and cultivate collaborative partnerships and relationships
Enrol in Our Management Training Courses Today
If you require any further information about the Graduate Diploma in Business and Management offered by Blue Lotus College, contact us today. You can call us on (03) 9349 2513 or send an email to info@bluelotus.edu.au to enquire about beginning your journey with us.